What is Radio Frequency Adipose Remodeling?
RF (Radio Frequency) is an incredibly effective non-surgical treatment with multiple benefits. Collagen induction therapy, is a minimally invasive treatment that has been used for decades for skin rejuvenation. This treatment for provides for enhanced benefits by penetrating deep into the skin, enhancing skin tightening and scar reduction.
Radio Frequency is an excellent for bags, lower lid edema and dark circles under the eyes.  Radio Frequency can deliver overall tightening and toning of the skin above, around and under the eye without have surgery, such as a blepharoplasty.  It also helps tighten and tone the skin around the eye area, making you look younger. The treatment is safe and effective and generally takes three sessions.
After age 30, our bodies begin to produce less collagen, causing our facial skin to sag and our cheeks to appear deflated. When it comes to helping you age in reverse, few systems are better than the Optimas platform by Inmode.
This amazing device can deliver fantastic anti-aging results with little to no downtime. Radio Frequency, often referred to as a non-surgical facelift, uses fractional radiofrequency energy to create controlled micro-injuries in the skin, which stimulates the body's natural healing response. This results in increased collagen production and new cell growth to create a more youthful look with improved elasticity and an overall smoother and more even appearance.
We offer two types of radio frequency:
Morpheus8
Morpheus8 is considered one of the best radio frequency micro needling device on the market. Morpheus8 is a safe and effective minimally invasive modular RF fractional solution for full body subdermal adipose remodeling. While ordinary microneedling can only target skin to a depth of 1.5 to 2 millimeters, the Morpheus8 is tailored to each patient's needs and the depths can be adjusted anywhere from 0.5mm to as deep as 4 mm. This allows fat contouring at deeper depths while superficial depths target skin rejuvenation. Morpheus8 can treat the entire face and neck in one treatment, from delicate tissue around the eye to thicker skin around the neck and jawline. This results in firm, radiant skin. Voluderm In addition to skin tightening, the Morpheus8 is FDA approved as a Subdermal Adipose Remodeling Device (SARD) and is the first and only device to diminish fat in delicate areas. It is great for melting away extra fat underneath the chin.


Voluderm
Manufactured by Pollogen®, VoluDerm™ is a revolutionary procedure that uses radiofrequency (RF) energy to nonsurgically diminish signs of aging and revitalize skin on the face and other delicate areas of the body. Thanks to the system's advanced RF technology, VoluDerm™ is able to more efficiently and effectively reduce wrinkles and enhance dermal volume than traditional microneedling alternatives. This technology can offer all the skin rejuvenation benefits of Voluderm with the added control and pinpoint precision of the TriFractional VoluDerm™ handpiece. The unique cone-shaped pins of the handpiece are designed to slide seamlessly into the epidermis and trigger regeneration of skin cells in a wider surface area, thereby reducing downtime and discomfort as much as possible.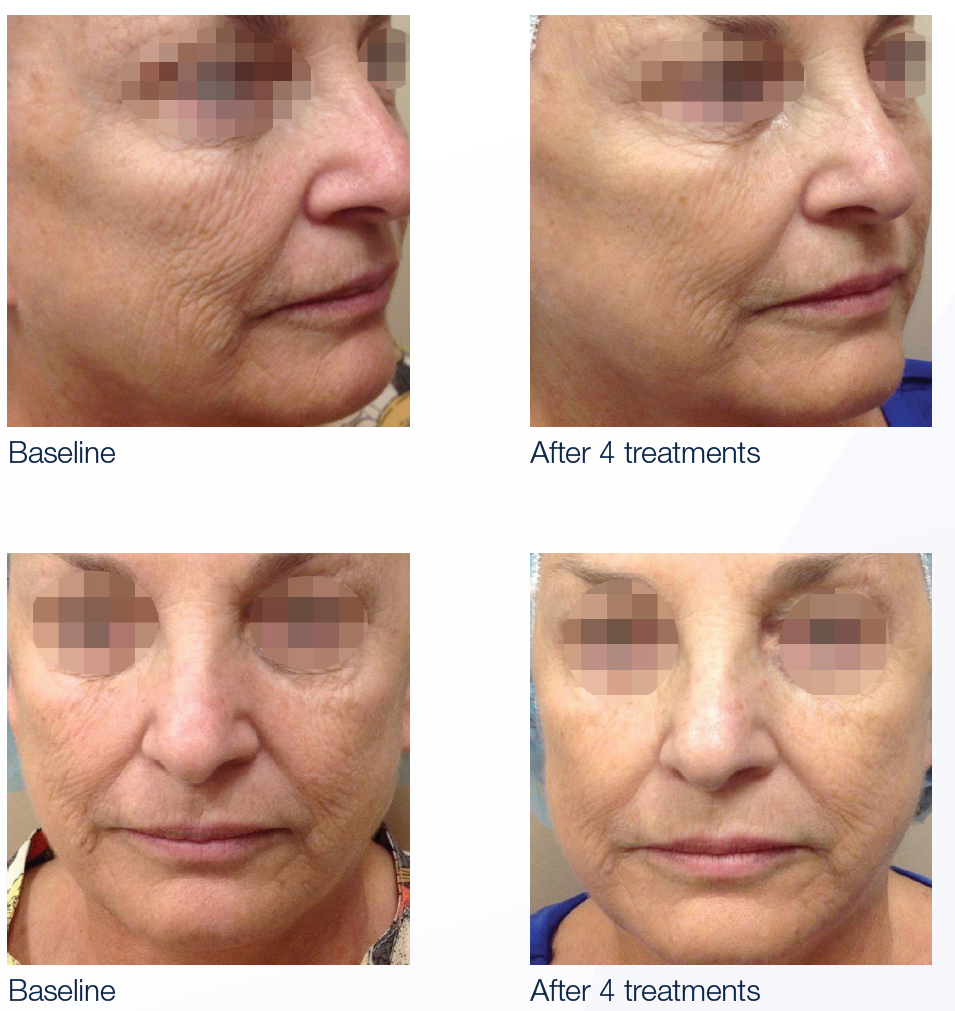 Tired of looking at those lower lid bags? Contact Vision Source to set up a consultation. Call or text

 

(941) 739-5959.