Doctors & Staff
Meet the experienced and friendly doctors and staff who make Lakewood Family Eye Care the leading provider of vision care products and services in Lakewood Ranch.
---
Dr. Troy Bedinghaus, O.D.
Board Certified Optometric Physician
Dr. Troy Bedinghaus is the President, CEO and Medical Director of Vision Source – Lakewood Ranch. He completed his bachelor's degree in biology at Texas A&M University and received his doctorate degree at the University of Houston College of Optometr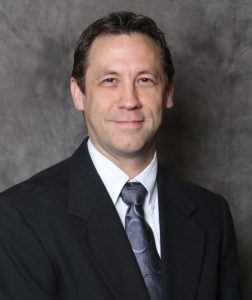 y. He is an active member of the American Optometric Association, Florida Optometric Association and is past president of the Manasota Optometric Society. He has been practicing in Manatee county since 1997. Dr. Bedinghaus is also a member of the American Academy of Myopia Control & Orthokeratology and is certified by Paragon Vision Sciences to perform Corneal Refractive Therapy.
In 2004, Dr. Bedinghaus founded Vision Source – Lakewood Ranch, a private practice where he delivers personalized and professional eye and vision care to his patients. He was the first eye doctor in Manatee county to transform his practice into a computerized "paperless" office and he utilizes the latest "wave-front" technology to diagnose and treat unusual vision problems. In 2019, Dr. Bedinghaus will open his second location, Vision Source – Parrish (North River) in Parrish, Florida.
Dr. Bedinghaus also writes for VERYWELL.com, an About.com brand and health care oriented web site, VERY WELL hired Dr. Bedinghaus as the Vision Expert. He continues to develop the vision web site by writing monthly articles about various eye and vision related topics.
Dr. Bedinghaus and his wife, Treva have six children, three boys and three girls. They are residents of Lakewood Ranch, Florida and active members of the community. They enjoy working on home improvement projects, playing guitar and watching their children participate in ballet and basketball activities.
---
Meet Our Team
Our staff delivers first-class service from the minute you call or walk in our office. Please do not hesitate to contact us if any questions or problems arise.
Natalie Mungenast, C.P.O., Office Manager, Certified Paraoptometric
Natalie is our office manager. She grew up traveling with some of the world's most prestigious circuses. She is a 7th generation circus performer. Performing acrobatics and aerial stunts around the world facilitated her love for all cultures. She is married to Davis and they have three children who attend a performing arts school. Natalie and her husband previously owned their own optical gallery in Puncta Gorda, Florida before joining Lakewood Family Eye Care. She enjoys all aspects of the industry but especially loves to ensure each and every patient receives an exceptional first class experience. In addition to her office manager duties, she keeps the office running smoothly by filling in at every position in the office.
Sandra Barth, Optical Technician
Sandra is one of our optical technicians. She particularly enjoys working in our full-service optical laboratory. She grew up in a small German town in Bavaria. She learned in school that Florida had more than 300 days of sunshine every year and she knew that that is where she would end up. Her parents had a condo in Sarasota for years so she was able to experience a touch of the Florida sunshine on vacations. She never wanted to go back to gray, raining Germany. After completing an optician apprenticeship program in Germany, she relocated to New York City and then eventually to Sarasota. She loves the variety of people she comes in contact with and really enjoys hand crafting beautiful glasses for our patients. She loves spending time with family and friends and enjoys outdoor activities such as scuba diving, cook-outs and going to the beach.
Philomena Marchione, B.S., Administrative Assistant
Philomena (also known as Mena) is a professional people person that graduated with a B.S. in Communication from Southern Connecticut State University. As a communications major, she specialized in interpersonal and organizational communication as well as advertising and promotion. She has over 15 years of customer service experience as well as years of management, sales and administrative experience. Mena has a passion for ensuring that our patients have the most rewarding experience when visiting our office from the moment patients call to schedule their appointment and throughout their journey to optimal vision. In her free time, Mena is a mother of an exceptional six-year old boy. She also enjoys freelance photography.
Anastacia Freitas, Optical Technician
Anastacia brings 30 years of optical experience to Lakewood Family Eye Care. She has an interest in fashion which lends itself well in the optical industry. Anastacia is the proud  mother of a special needs child. This personal experience has caused her to enjoy helping all people in achieving self-confidence in their own way and style.
Benita Tillett, L.D.O., Licensed Optician
Benita is a Licensed Dispensing Optician. She has lived in Florida since the age of seven and moved to the Bradenton/Sarasota area in 2004 after getting married. Benita enjoys shopping at the local outlet mall and her and her husband enjoy running at Disney events. They particularly enjoy learning every day how to live a healthier lifestyle. She became interested in becoming an optician when she received her first pair of eyeglasses at 13 years of age. Picking vision care as a trade was a natural choice after becoming so interested in how her eyes and eyeglasses worked.  She received her associates degree in Opticianry at Hillsborough Community College and became a licensed optician in 2000. She enjoys working with technology so it was a natural fit for her to work as an optician at Lakewood Family Eye Care since the practice is technology driven.  After being fit with several styles of ill-fitting glasses as a teenager, she takes pride in assisting our patients  to not only see better but also look fantastic in their new pair of eyeglasses.
Courtney Renshaw, B.S., Medical Technician & Scribe
Courtney is an optometric medical technician and exam room scribe. She grew up in Bentonville, Arkansas and then attended Brigham Young University in Provo, Utah. She graduated with her B.S. in Public Health with an emphasis in Health Promotion. She has worked in many parts of the health field including tobacco prevention/cessation and safety/injury prevention before finding her career in optics. She has found a passion for optics and firmly believes that seeing your best allows you to live your best life. Courtney and her husband Kirk have been married for 3 years and enjoy riding bicycles, weight lifting, watching movies, and participating in their church and community.
Cathie Blum, Medical Technician & Scribe
Cathie is an optometric medical technician and exam room scribe.  She has lived in Bradenton the majority of my life.  She enjoys spending time outdoors with her family and they enjoy spending time going to the beach, kayaking, wilderness camping and also enjoy hiking on nature trails. Having a cousin who was born with total blindness and a grandmother who suffered great vision loss in her elder years, the beautiful gift of sight became a passion of Cathie's at a very young age.  "The reason I like working at LFEC is because exceptional patient care is number one priority," Cathie says. "It is an honor for me to work alongside medical professionals who share the same level of passion for vision preservation as I do."
Brianna Bruening, Medical Technician & Scribe
Brianna is an optometric medical technicians and exam room scribe. She was born and raised in St. Louis, Missouri.  She recently moved to Florida because she was grew tired of the colder weather in the northern climate. She is the youngest of two older brothers. She enjoys reading and spending time with family. Brianna became interested in optometry after she really realized how our eyes can impact our overall health.  She was amazed to learn how the eyes are often the window to reveal general systemic health problems, like elevated blood pressure or cholesterol, and not just eye disease, such as glaucoma. She was also excited to learn about digital retinal imaging that make it easier to visualize and diagnose these problems.
Fiona Matthews, Patient Care Coordinator
Originally from Roswell, Georgia, Fiona is one of our patient care coordinators. Fiona came from a well traveled family and is very excited to be near the ocean. She has always been interested in eye and vision care ever since her first pair of glasses were prescribed. She is especially excited to be a part of our practice because of the practices grasp on eye care technology.  She loves making a difference in our patients lives and making them feel well taken care of. Fiona enjoys exercising, running, horseback riding, kayaking, painting, working with antiques and of course, going to the beach!