EYELASH & EYELID ENHANCEMENT
Latisse – The First and Only prescription treatment approved by the FDA for inadequate eyelashes.
Life is short, your lashes don't have to be.

We also prescribe and sell Latisse at our practice.  Simply apply to the eyelash base every night, within 90 days you see the lashes you want.  Call now to see if you are a candidate for Latisse!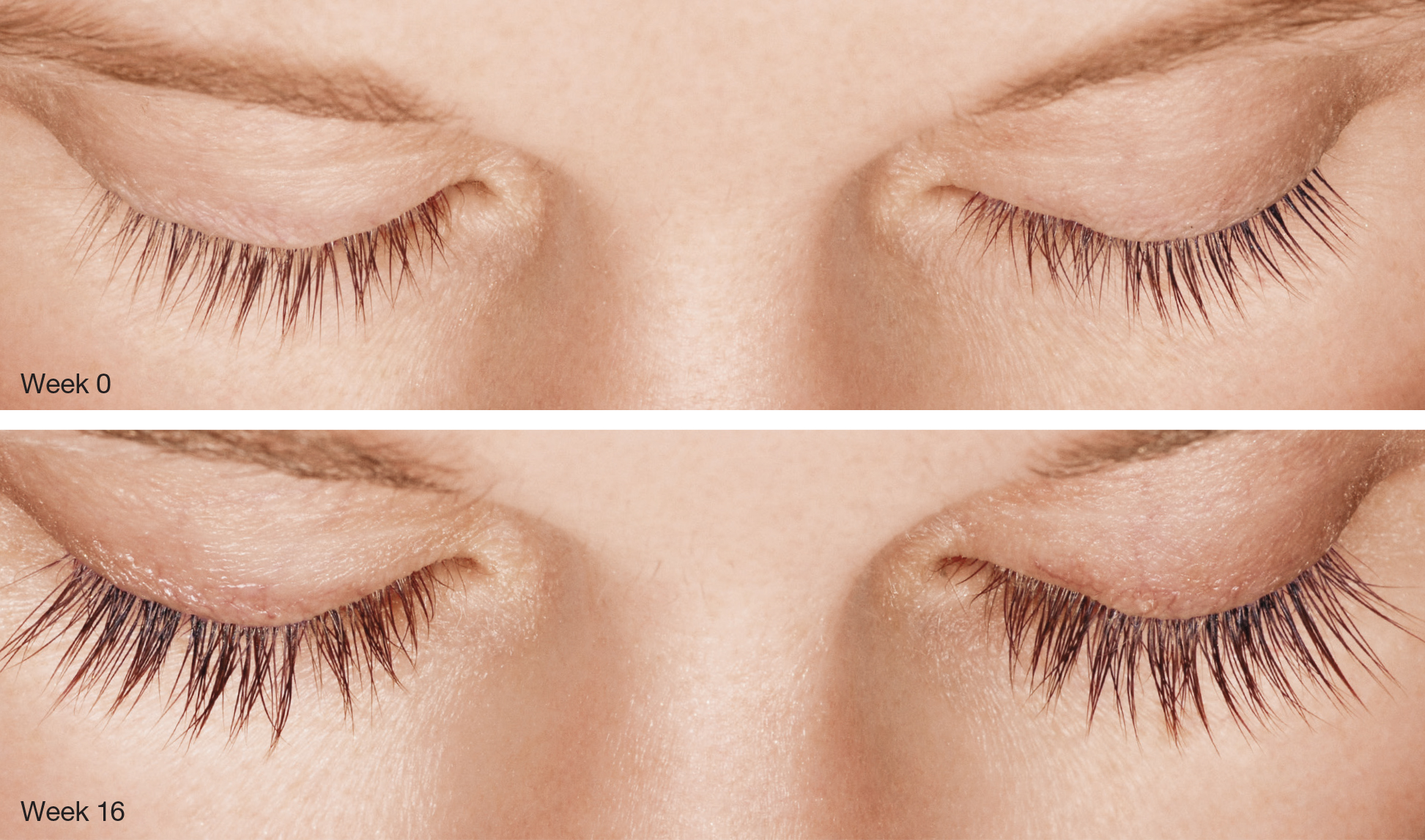 EYELID LIFTING
Upneeq is the only FDA-approved once-daily prescription eyedrop for acquired ptosis (low-lying lids) that lifts your upper eyelids to open your eye

What can Upneeq do for you?
Lifts eyelid(s) quickly:
Most patients in clinical trials had a lift in their eyelids in as little as 2 hours

84% of patients had some form of improvement
74% of patients had more than a 50% improvement

In one study, some patients saw a lift in their eyelids as fast as 5 minutes after the first dose
Significantly improves upper field of vision
In clinical trials, Upneeq helped patients with acquired ptosis see more—on the first day of treatment!

87.8% of patients had some form of improvement
40.8% of patients had at least a 50% improvement on Day 14 (2 hours after applying Upneeq)
It is necessary to come in for an examination or office visit before prescribing Upneeq as droopy eyelids can be benign but they can also be a sign of an underlying serious neurological problem. We must rule these conditions out before prescribing.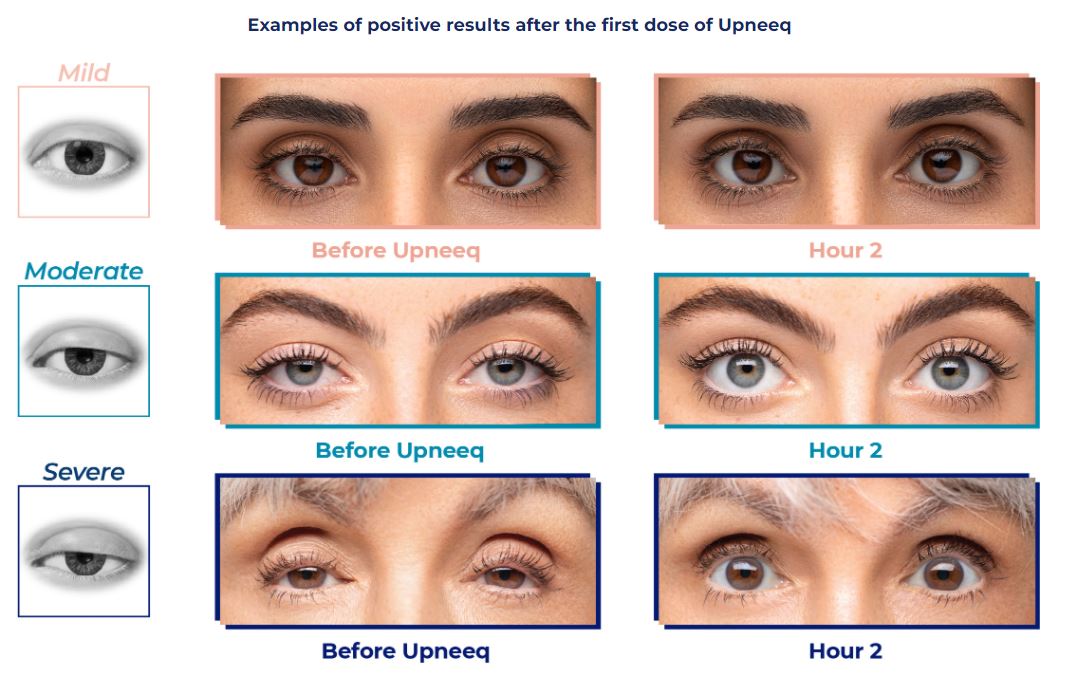 Click here to schedule a comprehensive eye exam to determine if you are a candidate for our aesthetic procedures:  Schedule My Aesthetic Appointment and Eye Exam