The MedSpa at Vision Source
We not only want you to see your best, but also look your best! 
Make an appointment now with Dr. Danielle Marple, our aesthetic nurse practitioner, for a consultation to see what we can do for you.
To schedule, call 941-739-5959 and ask for Cameron in the MedSpa or schedule online.
We offer:
IV Hydration
Beautiful Eyes™ Treatment
Skin Tightening
Microneedling with Radio Frequency
Morpheus8
SmoothGlo
Photofacial IPL rejuvenation
Laser Facial Resurfacing
Photofractional laser
Radio Frequency EM
Vascular Lesions
Rosacea Treatment
Acne Treatment
Eyelash enhancement
Eyelid lift
___________________________________________________________________________________
Danielle Marple, A.P.R.N
Aesthetic Advanced Nurse Practitioner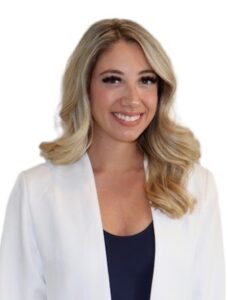 Dr. Danielle Marple is our aesthetic specialist that will conducting aesthetic treatments in our in-house med spa. She obtained her Bachelor of Science in Nursing with a minor in Philosophy and Applied Ethics at Fairfield University in May of 2016 and then went on to obtain her Doctorate in Nursing Practice and Family Nurse Practitioner degree in May of 2020. Although her long term goal was to be in the field of aesthetics, she has extensive experience working in the internal care unit in the hospital. She resides in Venice with her husband.
Dr. Marple works in collaboration with our medical director, Timothy Eichenlaub, MD. Danielle Marple, A.P.R.N performs aesthetic treatments in the med spa.